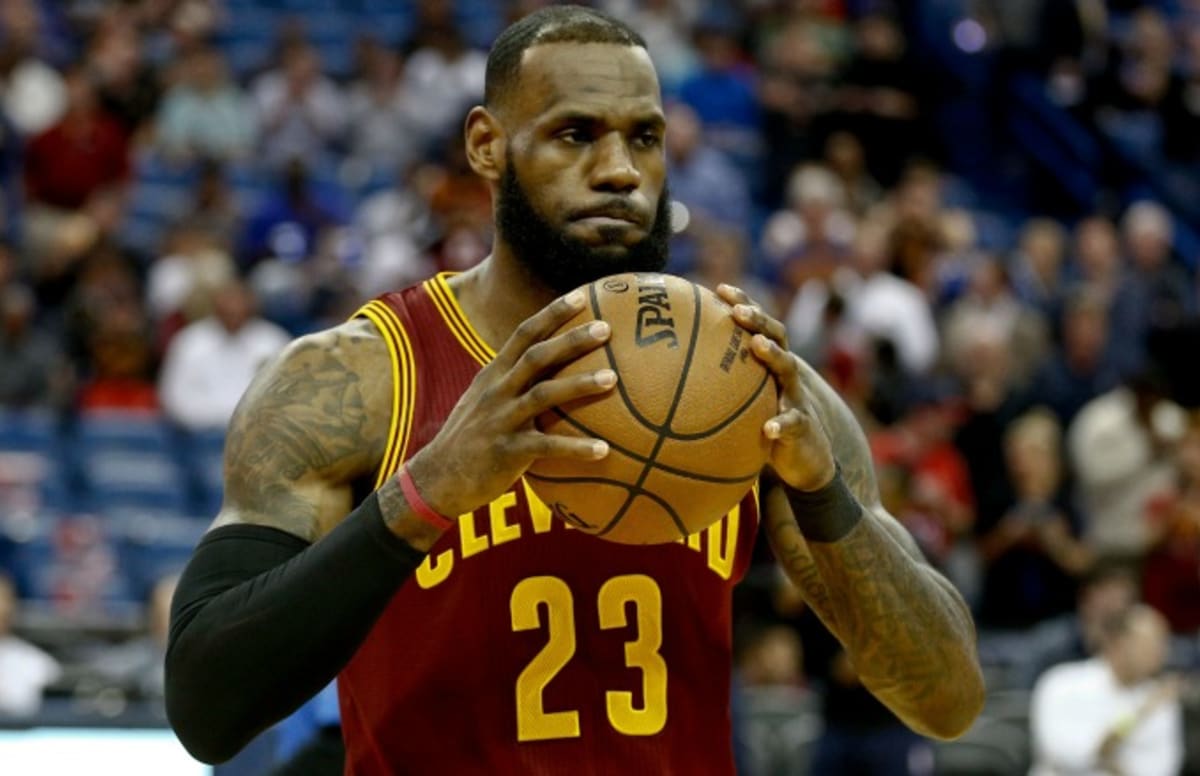 Lebron James made a big to do about more playmaking and the Cleveland Cavaliers quickly summoned the king to the principles office. Lebron's comments has the sports world split on if the Cleveland Cavaliers need better playmakers. Cleveland Cavaliers are good enough to get out of the Eastern Conference. Golden State Warriors reloaded and got better. The Cavs have remained virtually the same besides adding Kyle Korver.
The NBA Finals last year showed pure Warrior dominance until the suspension of Draymond Green. Lebron James and company faced a 3-1 deficit with impropable odds. James knew the Cavaliers got a bit lucky and has demanded the Cleveland Cavaliers to get more playmakers.
David Griffin already knew about Lebron's request for a backup point guard. King James made it more emphatic as if to say he needs more than a backup point guard. After all a back up point guard cannot really bring all that much playmaking to a championship team.
The Cleveland Cavaliers are 1st in the Eastern Conference at 31-14. Cavs have 3 of the best players in the NBA one of them being the best in Lebron James. James is averaging 25.7 points per game, 8.5 assists and 7.9 rebounds. Kyrie Irving is balling out 24.5 points per game and 5.6 assists. Kevin Love is carrying the load at 20.3 points and 11.1 rebounds per game. Cavs are top of the East even with JR Smith out of the line up.
Cleveland's top playmakers have enough playmaking for the rest of the Eastern Conference let alone the NBA. Cavaliers do no have a problem with playmaking. Cavs have the best playmaker in the game and best shooters besides Golden State. Lebron James and company only have a problem with perception.
Cleveland Cavaliers Need To Give Lebron A Reality Check
David Griffin has to stop issuing Lebron game checks and present LBJ with a reality check. The Cleveland Cavaliers are doing everything in their power to get Cavaliers players and personnel. Dan Gilbert is spending over $50 million dollars in luxury taxes. Cavs have the highest payroll in NBA History. The front office is spending money that is not an issue.
Lebron James is joined by two of the best players in the NBA, playmaking is not an issue. Cleveland's bench is not the best but with all the money the big 3 makes it is impossible to expect a great bench. Golden State does not have a great bench either.
Cleveland has to put their foot down and explain to the King their run is not one of perfection. The Cavs are loaded and have the best gauntlet to get to the Finals. Teams in the East have improved. NBA Championship teams have a tougher time repeating. Cleveland Cavaliers defense is average and needs improvement. Cavaliers have to increase their assists as they are a two man ball dominant team. Griffin has already exhausted many moves before no need to panic.
Cleveland Cavaliers have the ability to change those things within. Griffin needs to get that message out to staff and players. Lebron and company are in charge of their own destiny. Down 3-1 they found a way to overcome. Cleveland facing such a poor month they can overcome that as well. It starts with the players already in the locker room.